RV Travel Ideas

Places to go & Things to do
RV Travel Ideas

Places to go & Things to do
RV TRAVEL IDEAS

BEST PLACES TO VISIT IN THE USA
Looking for the best places to visit and travel to in the USA with your RV? From national parks, to RV resorts and everywhere on the highways and backroads in between, we're sharing some of the top RV destinations here.
Mingle with the locals, or act like a tourist. We're showing you all the places to go and things to do when you get there. And, we're just getting started. 
Visit this page often for more of America's must see travel destinations – coming soon.
RV travel is all about the journey. 
Finding some amazing RV destinations along the way make the road trip even more worthwhile. And when you can park your home anywhere, drive to the great wide open, where the views are spectacular. 
After all, location is everything.
RV TRAVEL BUCKET LIST
FREE DOWNLOAD
Too many ideas, too little time. Use our RV travel bucket list to get started writing down all of your must see travel destinations while RVing with your family and friends.
Enter your email address below and we'll send it right over!
MORE RV TRAVEL BUCKET LIST IDEAS

DESTINATIONS
For even more RV travel bucket list ideas and RV destinations, visit the pages of RV Today magazine. 
Our subscribers regularly share their must see travel destinations inside each issue of RV Today.
Subscribe for less than $1/month and begin reading today! 
Click the button below to see all of your subscription options.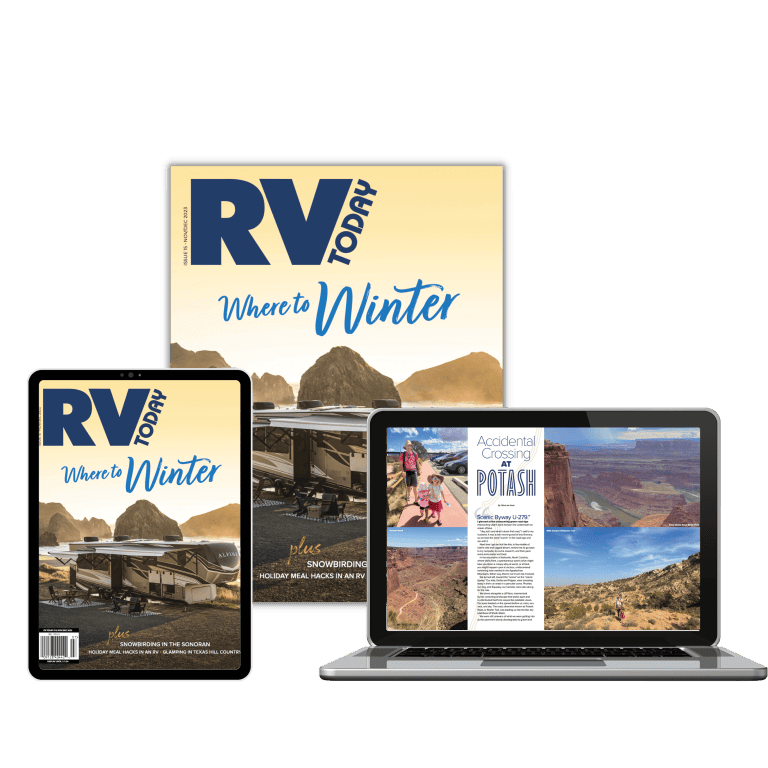 RV travel ideas we're adding to our bucket list!