A MAGAZINE FOR TODAY'S RV OWNER
RV TODAY is an independently owned and operated magazine for RV owners available in both Print and Digital formats.
Since RV TODAY is not owned by dealerships, campgrounds, or manufacturers, we can simply be a magazine FOR RVers, BY RVers.
Subscribe to start reading RV Today!
It's all about the destination. We've found, when speaking to fellow RVers we get most excited to learn and hear about where to go next! Finding out about the places we never knew existed and what to do when we get there – that's the whole point of owning an RV! Hear from other RVers on the new places, what to do, see, and where to stay on your next trip.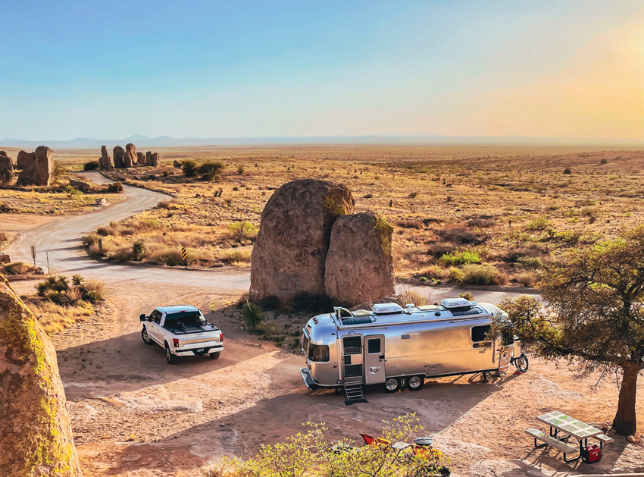 FOR RVers, BY RVers. There really is no better way to learn than from others' mistakes and victories. Hear from a team of seasoned and brand new RV Owners who share their experiences, tips, and tricks to help you get the most out of RVing.
The newest and latest products and RV's to help you find the perfect solution for your RV adventure. Our goal is to bring you products that other RVers couldn't live without and help you navigate finding the perfect RV for your lifestyle and needs.
Inclusive. RV TODAY includes any and all "Recreational Vehicles".  If you own a traditional travel trailer, fifth-wheel, Class A, B, C, Van, Skoolie, or pop-up, you will find information for your travels here. If you can drive it or pull it … we will cover it.
We work hard to cover content for RVers who may never leave their home state, as well as snowbirds, full-timers, and even those of us crazy enough to visit all of the lower 48. No matter the region you want to visit or explore, we have something for you in every issue.